The Best Gift Guide for the Best Mothers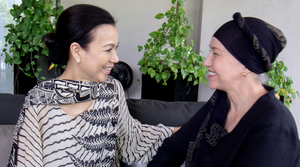 WE'RE MADE OUT OF MOTHER MATERIAL
Ohh Mothers. The givers of life, the bearer of our burdens, and the super women of our hearts—we cannot begin to imagine a world without you. You bring us up to be good while figuring it out day by day yourselves and yet we sometimes forget that you're human! And just like anybody else, we know you love pretty presents especially timeless jewellery that actually lasts. So to commemorate a special day for all the wonderful women out there, let's wish them a Happy Mother's Day – "May we know them. May we be them. May we raise them." 
Now, we'll leave the rest of the sentimental Mother's day card to you but before that, pick which description suits your mama best for her perfect Olena piece(s):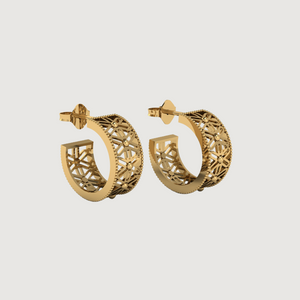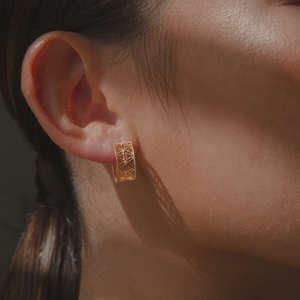 Everyone's (Forever Young) Best Friend
So you've got one of the mamas that everyone loves as their own! She's full of light, never seems to age, and has all your friends asking how she is, what she's doing, and when they can hang out (with or without you)! She can chill with just about anyone while giving out the best advice, and is in colloquial terms— the loyal "main character". There's not a day that goes by without someone telling you how much of a delight she is so just because of her popularity, we're matching her with a fan-favourite, our Cross Hoops! Pair it with our Lily studs and you've got the perfect gift to match how sweet and approachable she is.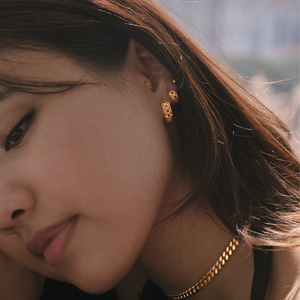 Adventure Queen
She's edgy! Active! Intelligent! And always dragging you around to do wacky activities at 6AM you'd rather… well, not—but there's one thing for sure, she's the most interesting person you know! Perhaps, her star sign is in Gemini or Sagittarius, or she's had an anthropological bout on her spiritual travels in the 80s. Either way, for someone always on the go, she'll need a pair of statement Mini Square Huggies that won't interfere with her latest project. As well as the Twisted Loose Rope for something a little more eclectic, just like the pretty damn cool personality she's passed on down to you!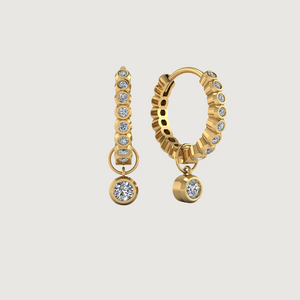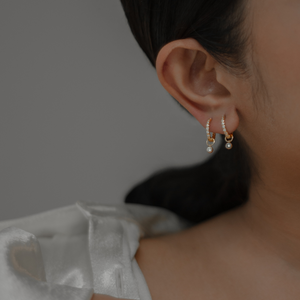 Madame Mama Bear 
Does your mother bawl the moment she watches a tearjerker, while also possessing the ability to transform into the most protective person on earth in a flash? Well, congratulations because you've got a mama bear for life! On the offset, she comes off shy and gentle, oozing classiness every step of the way but if you really got to know her, you'd know she's got some major sass to boot! She's the mum who always has your favourite warm dish in hand on a stormy day and never fails to make you see just how special you are on your good days… and for that, she deserves our Infinity Hoop for her endless amount of warmth and infectious laughs. There's a fierce side to her too, so make sure to throw in our Safety Pin as well for when she's feeling like a firecracker!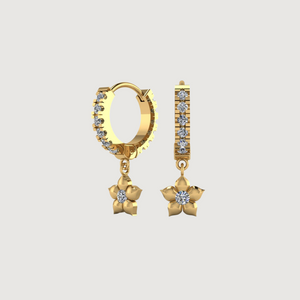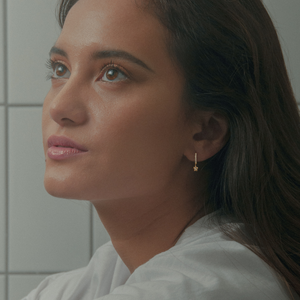 Patient. Pensive. Perfectionist
An absolute domestic goddess with impeccable taste, everyone's dying to be invited to one of her pristine dinner parties. This mama is a meticulous wonder who bears semblance to the one and only, Bree Van De Camp, right off Desperate Housewives' Wisteria Lane. Although, her nit picking may have been annoying growing up, we all know that your cursive handwriting was the best in class while your graduation outfit was ironed and pressed to perfection. So this mother's day, we can see her in our Flower Hoops and Round Snake necklace to complement that strong but gentle demeanour. Now go spoil the woman who gave you all your wit and manners! 
About the Author
Cheyenne Beh. Writer. Food aficionado. Lover of all things beautiful. Olena collaborator and part-time fooligan. Cheyenne Beh is a passionate digital creator based in Montreal with a background in advertising who may or may not challenge you to a 70s-inspired dance off at 3AM. Get the memo, yet? Check her out at @cheyennebeh or on her new IG and Youtube channel: @zestofficiel.